Hotels
Madeira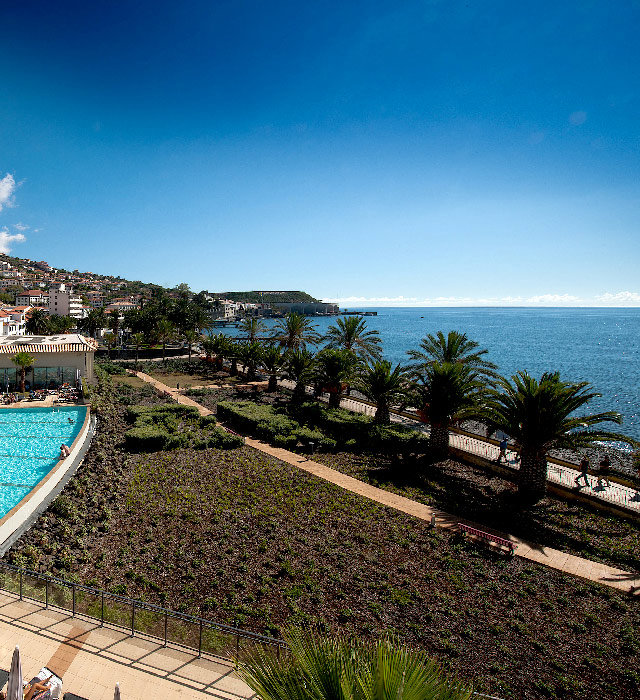 About Madeira Island
Some call it the Pearl of the Atlantic and it's easy to see why. In addition to the postcard-worthy landscapes - and of endless posts on social networks - and to the mild climate throughout the year, the island of Madeira warmly welcomes those who are seeking the beach and water sports, nature or cultural tourism, or simply looking to try new flavors.
Read more
What flavors, you say? Grilled limpets, tuna steak, Madeira-style swordfish fillets, fried corn cubes, beef skewers on bay leaf branch, bolo do caco bread with garlic butter, honey cake, and exotic fruits. And to drink: Poncha or Madeira wine.
On the island, the irrigation channels levadas are part of a series of protected areas, such as the Natural Park of Madeira and the Ecological Park of Funchal. But in this region, this prominence is shared with the Laurissilva forest, acknowledged by UNESCO as World Natural Heritage, challenging you for a hike.
A visit to Funchal is not complete without a trip to the colorful farmers' market or a ride on the cable car. For extra entertainment, visit Madeira in the Carnival season, during the Flower Festival (Festa da Flor) or on New Year's Eve, celebrated with one of the largest firework displays in the world, which illuminates the city bay.