Hotels
Alentejo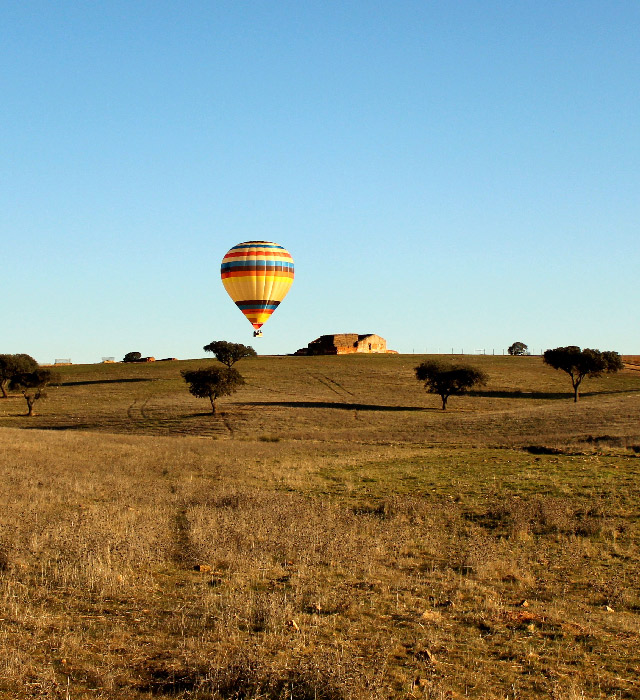 Alentejo
The Temple of Diana or the Chapel of Bones (Capela dos Ossos) stand as major symbol of Évora, a city-museum in broad Alentejo, acknowledged as World Heritage Site by UNESCO - and that alone is worth the trip.
Read more
But there's more. For an adventure holiday or for moments of communion with nature, with family or friends, there is the landscape dotted by the Alentejo hills, whitewashed houses and farming estates that look even more beautiful when seen from up high in a hot air balloon.
There are the imposing cliffs on the beaches of the Vicentina Coast, the foxes and eagles in national parks, and the dams. As well as the cante (traditional polyphonic singing) or the equestrian art. There is hiking, mountain biking, jeep or bike rides, and water activities.
And you also have Beja, garnished with the rich typical Alentejo gastronomy - with its wines, cheeses, cold meats, migas and stews, the dessert sericaia, the monastic sweets, olive oils and herbs. That being said, the best thing is to actually taste it. And then what? Then, just breathe rurality and linger in the tranquility of the Alentejo plains stretching out to the horizon.