Hotels
Azores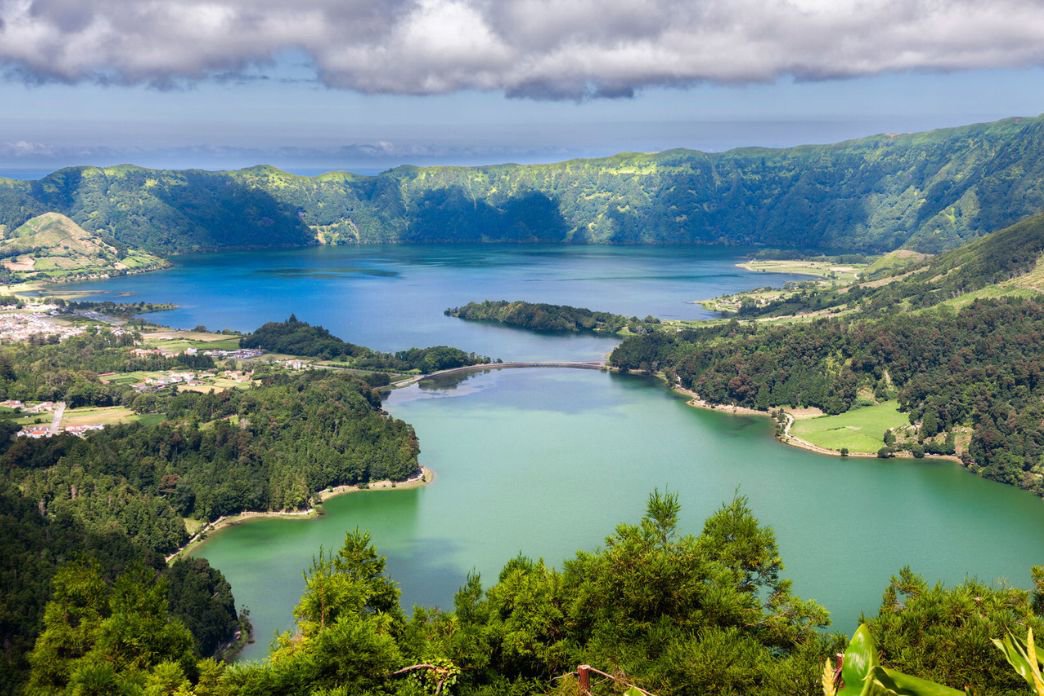 About São Miguel Island
São Miguel is the largest of the nine islands of volcanic origin that form the Azores archipelago in the North Atlantic. It is part of the eastern group and has Ponta Delgada as its capital.
Read more
Called the "green island", it is a unique and charming tourist destination, which captivates with the stunning landscapes of its Natural Park. Lush green mountains, countless lakes in volcanic calderas, geothermal activity, fajãs, dramatic cliffs that jut into the sea, and the colour contrast offer unique scenarios for hiking, bird watching, or nautical activities, from diving to surfing.
Among the main attractions, a trip around the island must include the Sete Cidades Lagoons - with their green and blue versions, which inspired many myths and legends -, the Fogo lagoon, but also the Santiago, Rasa, Canário, Éguas, Congro, or São Brás lagoons.
For Instagrammable views, marvel at the breath-taking viewpoints. And don't miss the opportunity to go swimming in the many natural pools dotted around the island: Caldeira Velha, known for its iron water, but also Poça da Beija, Mosteiros, or Ponta da Ferraria. As far as beaches are concerned, São Miguel is also well served, with the beaches of Pópulo, Vinha da Areia, and Ribeira Quente standing out.
Gastronomy is yet another attraction. Try the Furnas stew, made with the heat of the earth in pots buried in the ground, which is a must. The freshness of the fish and shellfish - cracas (local barnacles) are one of the most typical dishes - leave no-one indifferent. The meat, the fresh cheese with local chilli, Portuguese muffins (bolo lêvedo), queijadas (small cheesecakes) from Vila Franca do Campo, pineapple and tea are other gastronomic attractions from São Miguel.