Hotels
Porto and North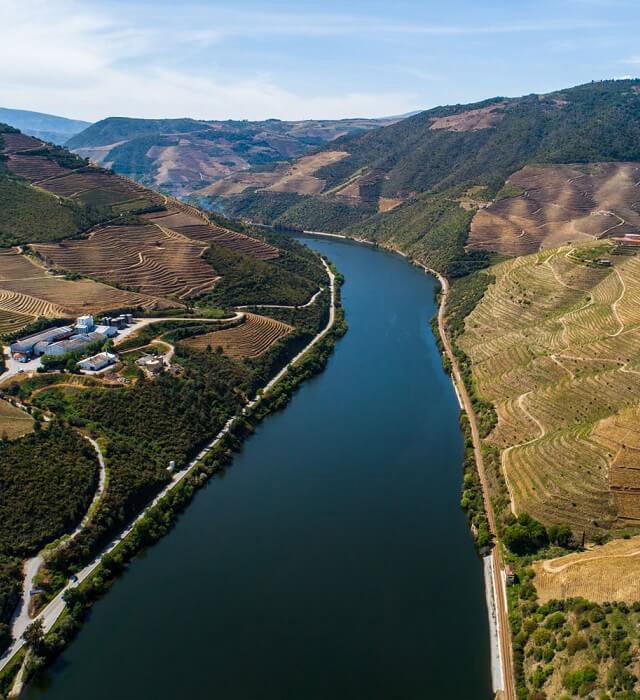 About the region
It is the cultural, gastronomic and landscape richness that characterizes the regions of Porto and Douro. The picturesque "undefeated" city of Porto combines the history the of the Lello bookshop, the Tower of Clerics and the Aliados avenue, the typical colors of the city's historic center, Ribeira, and the tradition of the Port wine cellars, with the signature architecture of Serralves, by Álvaro Siza Vieira, or of the House of Music (Casa da Música), by Rem Khoolhaas.
Read more
Always keeping sight of the river, head to the Alto Douro Wine Region, the first and most ancient demarcated wine region in the world, also a UNESCO World Heritage Site, either by boat or train to enjoy the vineyards drawn on the slopes.
Make sure you include Guimarães on that route, which is considered the birthplace of Portugal, where you can visit the Castle and the Palace of the Dukes of Bragança (Paço dos Duques de Bragança).
The dynamism, cultural and religious heritage and the quality of life in Braga are also captivating. But do not leave the city without visiting the Bom Jesus do Monte, the Braga Cathedral and the Central Avenue.