Hotels
Pernambuco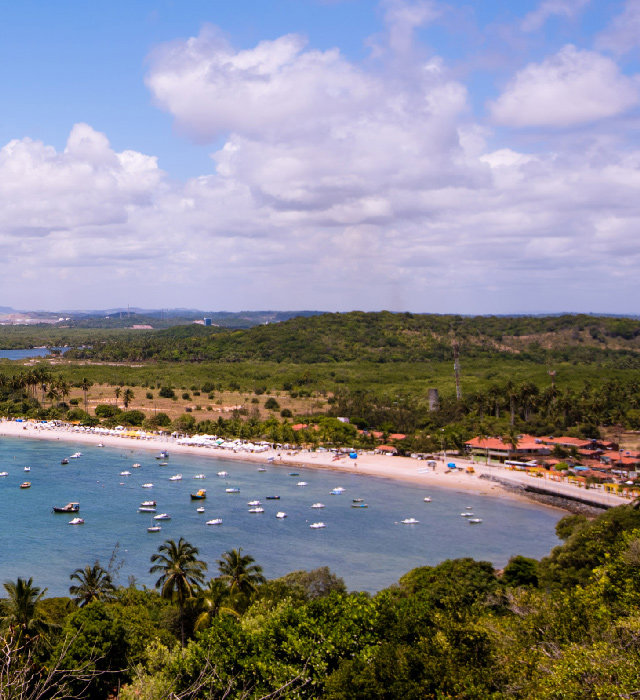 About the state
The crystal clear sea and the nature reserves are the main attractions of Cabo Santo Agostinho, in Pernambuco. But in this region, where tourism supports the local economy, do not miss the opportunity to explore the vast cultural, historic and religious heritage, as well as the old mills and the ruins that make you travel to other times.
Read more
A buggy ride can be a very complete option, since the tour includes the beaches, the main sights and the famous clay bath.
In Pernambuco, the coastline and cliffs, the urban areas and virtually untouched refuges, which are almost nature sanctuaries, come together to offer an exotic and unique destination.
Another attraction? The gastronomy and its typical products such as sun-dried beef (carne do sol) with cowpeas or cassava and dried meat with pumpkin. Just indulge therein.