Hotels
Ceará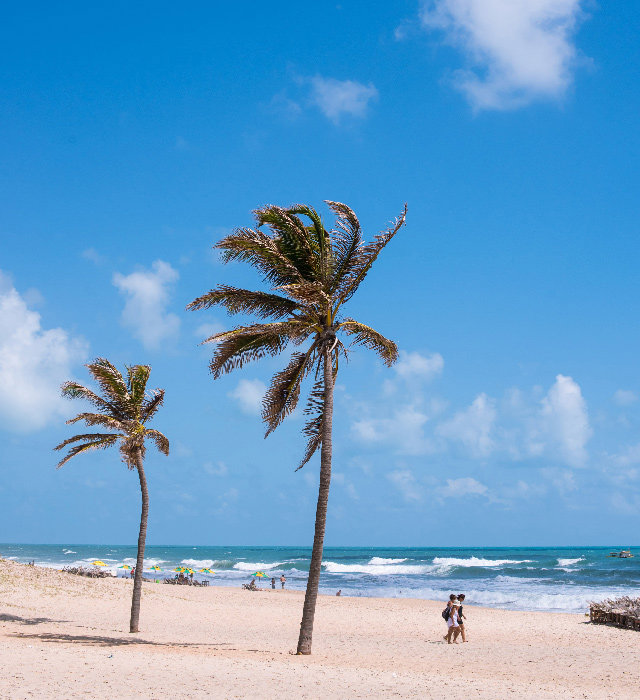 About the state
A land of sun, heat and light, Ceará wonders for its beaches with coconut trees and dunes, where all you can do is relax, practice water sports and enjoy some great diving.
Read more
Caucaia, where the Praia do Cumbuco beach is located, is one of this paradise's main destinations, where the sea invites you to some raft tours or to more extreme moments, by surfing, windsurfing or kitesurfing. Renting a buggy with a certified driver and just leave, thrillingly up and down the dunes, is an experience not to be missed. Make sure you don't miss the fishing villages on the way. And here is another suggestion: the Banana Lagoon, which is very close to Cumbuco and ideal for kayak or boat rides, and for water sports.
In Fortaleza, Ceará's state capital, bathe in the warm waters of the Praia do Futuro beach, marvel at the sun setting on the Ponte dos Ingleses (lit., Englishman Bridge), enjoy the nightlife and explore the local crafts.
In the city that is home to some of the top Brazilian humorists, and that is proud of its roots in white, black and native traditions, the gastronomy made of fish and seafood dishes is another good reason for tourists to visit, as well as the famous out of season Carnival, celebrated in July.